How to Teach Piano To Any Age Group
March 17, 2017
| Categorized in:
blog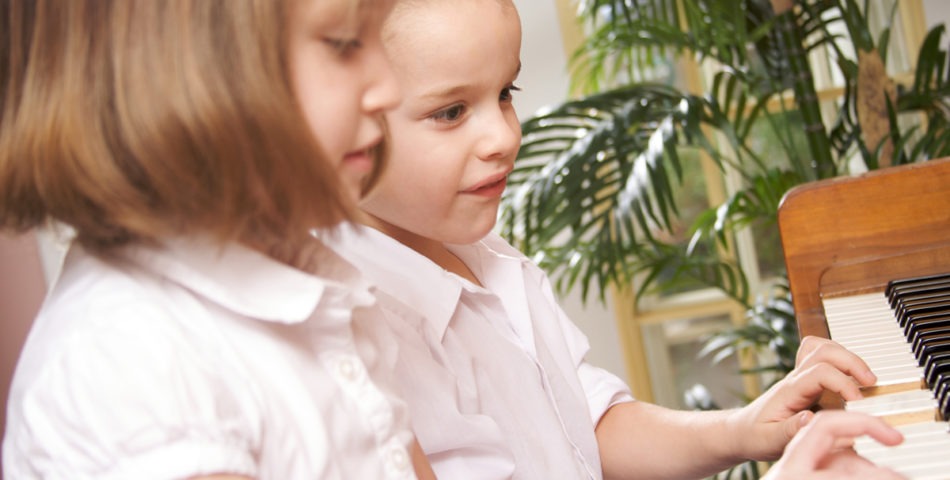 Music lessons are a wonderful way to enrich the life of a child or an adult. From toddlers to senior citizens, everyone can enjoy learning to play the piano. The key to teaching different groups is to use age-appropriate lessons. The same basic skills, ear-training, note-reading and improvisation, can be approached through a variety of materials. The Harmony Road Music Course takes a step-by-step approach to teach students of every age.
Teaching piano to preschool and school-age children:
Kids, particularly preschool-age children, are a lively group. Kids respond well to games and group activities. Their attention spans are short, and they may need reminders about taking turns, sharing and listening. When you're teaching children, appeal to their sense of fun. Use songs they recognize and divide lessons into manageable sections. Kids love to dance, sing and move. Be sure to engage the whole child during lessons and keep the energy high. Encourage parents to play along with their children.
Teaching piano to teens:
Teenagers live busy lifestyles, often running from activity to activity. You'll need to inspire to keep teens excited about lessons. Let students have a say in choosing their repertoire. Kids at this age appreciate being able to make their own decisions and set goals for themselves. They may feel pressure to excel, so find ways to support them and choose activities that build confidence. Teens are social, but they can be shy. Be sure to help quiet students step forward. Playing in duets and small ensembles is a great way to encourage team-building. Give teens opportunities to learn and instruct one another.
Teaching piano to adults:
Teaching adults is a different sort of challenge from teaching children. Adults may not learn as quickly as young children, but they are often very motivated. Adult students have the ability to focus and may have well-defined goals. Some students may have had a lifelong desire to play the piano. Appeal to your students ability to emotionally and intellectually understand music. During lessons, be sure to encourage and emphasize progress. Learning an instrument later in life can be difficult,
The Harmony Road Music Course is a curriculum focusing on group piano lessons and musicianship skills. All classes are taught in a group setting, with parents attending classes with their children. We use ear training, solfege singing and other creative techniques to encourage and empower our students. Contact us to learn about teaching or attending lessons.