How Music and Movement Help Your Toddler
June 2, 2017
| Categorized in:
blog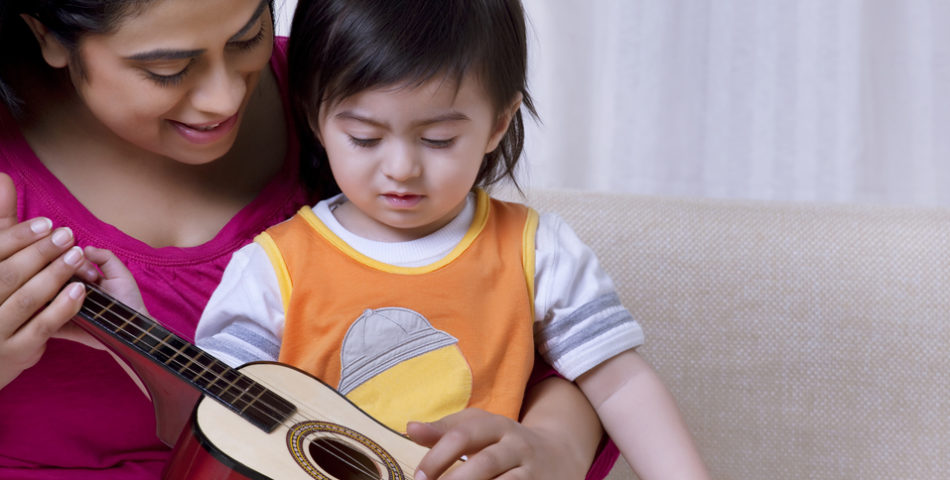 Your toddler is a bundle of energy – so much so that, at times, it might feel like they never stop moving! Your little one is full of ideas and action, and it's key to channel that nonstop zeal into something that can help them learn and grow.
Music and movement are great activities to incorporate into your child's life because they can help not only with development, but also with your child's language skills and overall growth.
Start their musical education as soon as possible
Musical experiences combined with movement help children express themselves in a way that few other activities can. Get involved with your child's learning process by playing music for them. You can start this at the infant stage. Even as babies, you'll notice that your child will sway, bounce, bob their head, or move their hands in response to the tunes that they hear you play.
When they get to the toddler and preschool ages, they will start using their creativity to make up their own songs and tunes, and many times, they will sing to themselves as they play. As your child continues to grow and develop, you may notice that your child will use music as a way to relate with friends and as a way to share their feelings.
Benefits reach beyond music
Early childhood education is a time where a child's brain is growing rapidly. Language is developing and has its own tempo of sorts. Speaking language properly requires regular pauses, stops, and starts, just like music does. Helping your child learn the rhythm of speaking through music and rhymes can help improve how they communicate as they get older.
Thus, early education is a great time to enroll your child in some music classes, including group classes, which will give them the opportunity to socialize with other kids their age while dancing and moving to music. These classes often integrate games and musical principles to form a holistic experience.
We're able to enjoy the beauty of music from the moment we enter the world. Music can soothe infants and, as they grow, can stimulate overall child development and socialization, which helps put them on the path toward success in their lives. There is truly no downside of introducing children to the many varieties of music and rhythm at a young age.
Our team at Harmony Road Music offers group programs for children of all ages. Tested and proven materials and techniques bring children to music – step by step. Parents share in the joyful music-making experiences. Contact us today for more information.