Elements that Make Group Piano Lessons Successful
June 13, 2017
| Categorized in:
blog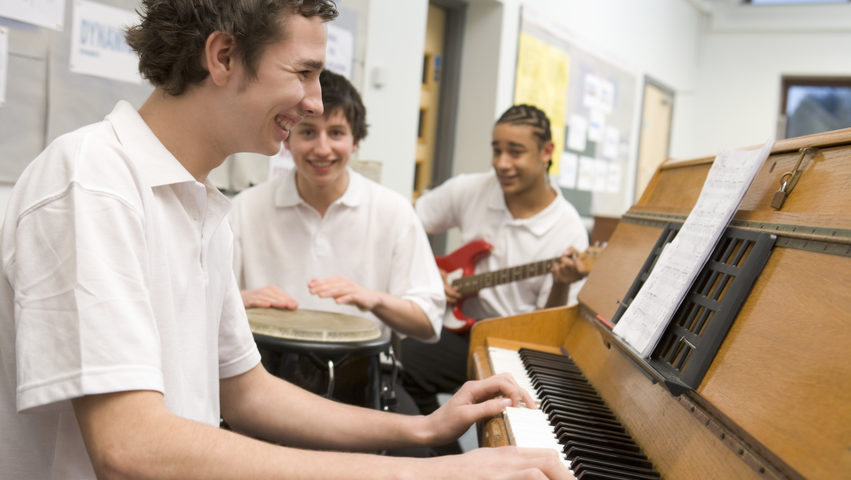 Teaching piano lessons to a group can be a fun way to educate a broad range of students on the ins and outs of the instrument. Offering group piano lessons in a social learning environment can offer great benefits too, both to you as the piano teacher as well as the students in the lesson. Here are some helpful tips on how to make group piano lessons a success.
Tip #1: Know Group Teaching Techniques
The success of your group teaching will be dependent on many factors. Many of the dynamics of group teaching involve a knowledge of team building and the presentation of multi-sensory activities that motivate each student to participate. The students need to be engaged as a whole, as teams, and finally in relay style to confirm skills and understanding.
Your communication skills are very important as well as your ability to build empathy within the group.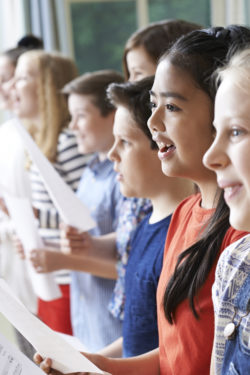 Tip #2: Have a lesson plan and curriculum.
When it comes to planning your lessons, you'll need to take into account the ability levels of the students in your class. If you're offering a beginning course, it's likely that most of the students have not played before and are just learning the basics. Write lessons and follow specific curriculums, such as the one that Harmony Road Music Course offers. Well-planned lessons that follow specific curriculum will make it easier on you to teach and it will give students the tools to learn quickly. Teaching materials should be age appropriate and have motivating song material that appeals to students interests and musical sensitivities.
Tip #3: Involve parents
Parent participation can be a great way to help students learn quickly. You can require parents to attend and participate along with their kids. This shows that the parents are supportive of their child's lessons and will be open to assisting in their future musical success. Getting parents involved can also mean that they are more invested in the lessons. At home music sharing becomes a quality bonding time and parents will know how to help when questions arise during music activity/practice times. A big bonus is that parents learn too, and then music becomes a regular activity. 
Tip #4: Make it fun
Learning an instrument and musical skills is fun. A longer class time in the group setting allows for other musicianship areas to be integrated. Some of these are sight singing, ear training, composing, movement activities and note reading games. These are only a few areas that can be incorporated to enrich the music time. Sharing discoveries, collaborating on ensembles or creative projects, and leading class performances are all empowering experiences that can happen in a group setting.  
If you want to include the exciting and rewarding world of group teaching in your studio or music center, discover ways to become an expert in the field of group music lessons. Contact us today at Harmony Road Music for more information!