Keyboard Prep Primer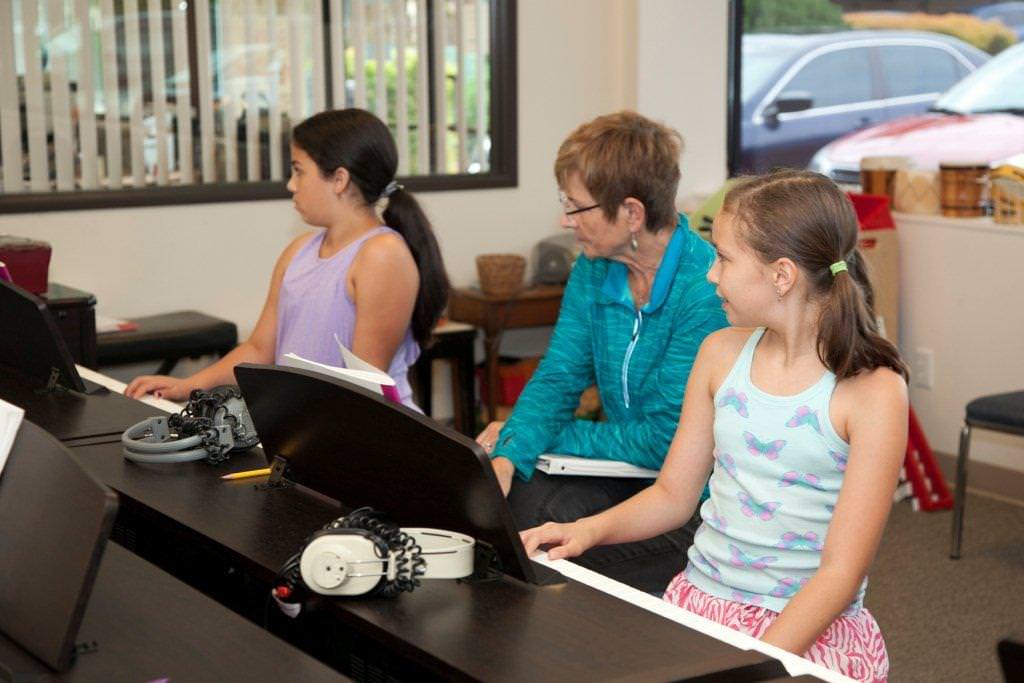 Age Range: 8 - 11 years
Course Length: 4-45 minute weekly sessions
The Keyboard Prep Primer is Harmony Road's introductory program for students from 8 to 11 years old (third through sixth graders in school). The course consists of four 45 minute classes. Parents or caregivers share in class time and at home activities. Even if parents have studied music – the multi-sensory nature of this class will keep everyone excited and motivated. It is important to involve parents because most have not experienced solfege ear training techniques so unique to this program.
This age group enjoys the social aspect of making music with their peers. The opportunity to play and sing together builds self-confidence and team work. Kids love performing for each other and look forward to collaborating on creative projects.
Short term goals for this intro program include:
Ear training – developing "inner hearing" and pitch awareness through solfege singing and playing and singing at the keyboard/piano.
Keyboard Geography – gaining a good spatial feeling for the whole keyboard range, playing with ease in several octaves, recognition of patterns as they relate to playing, singing, and reading.
Note Reading – learn to sight sing, sight sing and play, write basic note values and patterns, and create their own simple melodies.
Ensemble – learn to share in ensemble activities to enhance reading, rhythm, and listening skills.
Solo Playing – share their playing and singing skills with classmates in a supportive setting.
The Keyboard Prep Primer provides a strong readiness for the continuing Keyboard Prep Course and gives students and parents an opportunity to experience Harmony Road's unique musicianship training for this age group.
Audio Sample